Jeddah: Pakistan Signs MoU with Saudi in IT Sector. Pakistan has entered into a Memorandum of Understanding (MoU) with Saudi Arabia's Ministry of Communication & Information Technology, opening up new avenues for collaboration.
This agreement will enable Pakistani firms to operate in Saudi Arabia, furnish Saudi companies with skilled IT professionals, foster partnerships with Saudi enterprises, and institute a startup exchange initiative with leading Saudi tech incubators.
Read More: Vision 2047 Pakistan: Charting a Prosperous Future
"Pakistan has signed an MoU with the Ministry of Communication & IT in Saudia. This will facilitate Pakistani companies to work in KSA, provide trained IT manpower to Saudi companies, promote joint ventures with Saudi companies and establish a startup exchange program with the top Saudi tech incubators," Umar Saif conveyed on his X account.
He further added, "Strategically, we will work on establishing close cooperation to set up chip manufacturing industry in Pakistan and work on electric vehicles, lithium ion batteries, Agriculture technology and mining technologies".
Read More: Erdogan Asks Elon Musk to Build Tesla Factory in Turkiye
The minister, accompanied by a delegation, embarked on this journey to the kingdom on September 30. He expressed optimism that this visit would yield substantial investments in Pakistan and open up significant business opportunities for Pakistani IT enterprises in Saudi Arabia.
Furthermore, he held a meeting with Deemah AlYahya, the Secretary-General of the Digital Cooperation Organization (DCO). Saif emphasized that the DCO held a distinctive position that could assist Pakistani companies in expanding their operations across various Gulf Cooperation Council (GCC) nations.
Additionally, he conveyed his intention to host the Digital Direct Foreign Investment summit annually in Pakistan, inviting participation from all member states.
Pakistan Signs MoU with Saudi in IT Sector: Visual Representation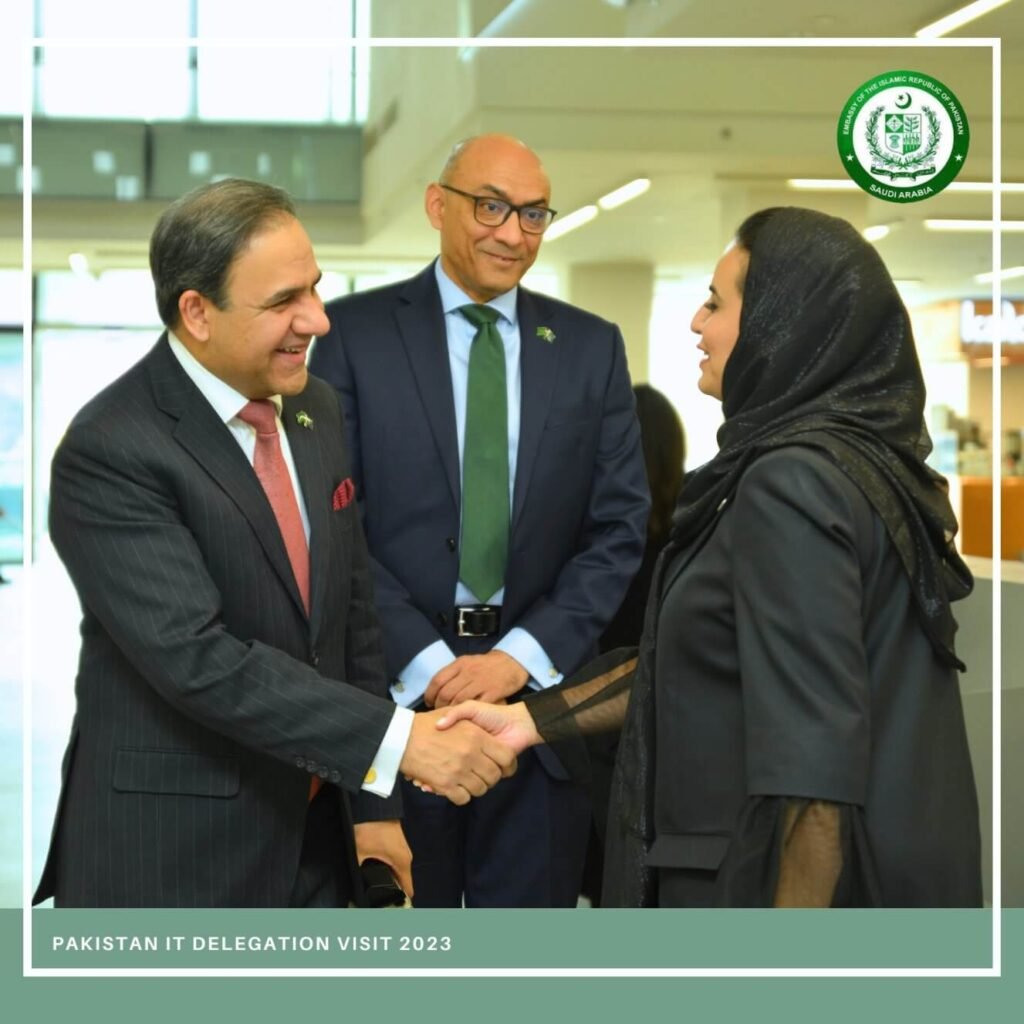 Pakistan, Saudi Arabia sign MoU to work together in IT sector is quite a positive sign for both sides. We provide authentic and latest news. For more information, please visit Munafa Marketing.