Erdogan Asks Elon Musk to Build Tesla Factory in Turkiye. This request was made during a meeting between the two leaders at Turkish House, a skyscraper near the United Nations in New York, while Erdogan is in the US for the 78th session of the UN General Assembly.
Erdogan Asks Elon Musk to Build Tesla Factory in Turkiye
According to Turkey's communications directorate, Musk acknowledged the presence of numerous Turkish suppliers already collaborating with Tesla and recognized Turkey as one of the top contenders for the location of their next factory. As of now, Tesla has not issued an official response to this request.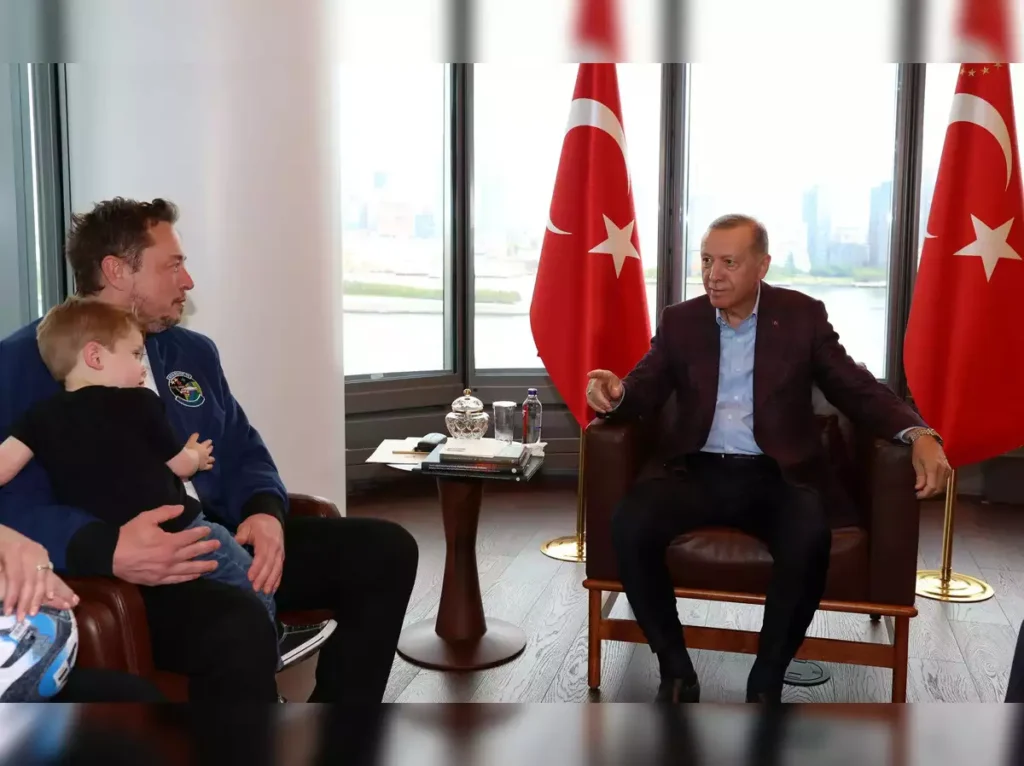 During their discussions, Erdogan also expressed Turkey's interest in potential cooperation in the fields of artificial intelligence and Starlink, the satellite internet venture operated by Musk's SpaceX. Musk indicated SpaceX's willingness to collaborate with Turkish authorities to secure the necessary licenses for offering Starlink satellite services in Turkey.
Read More: 78th Session of the UN General Assembly
Furthermore, Erdogan extended an invitation to Musk to attend the Teknofest, a Turkish aerospace and technology festival scheduled for the end of September in Izmir, and Musk reportedly accepted the invitation.
It's worth noting that in addition to his meeting with Erdogan, Musk is also set to meet with Israeli Prime Minister Benjamin Netanyahu in California to discuss artificial intelligence technology.
Tesla Factory Invitation by Erdogan to Musk
Tesla has been actively exploring opportunities to expand its manufacturing facilities globally, including expressing interest in establishing a factory in India for the production of affordable electric vehicles. Currently, Tesla operates six factories worldwide and is constructing a seventh in Mexico as part of its efforts to expand its global presence. Musk previously indicated that a decision on the location of a new factory would likely be made by the end of this year.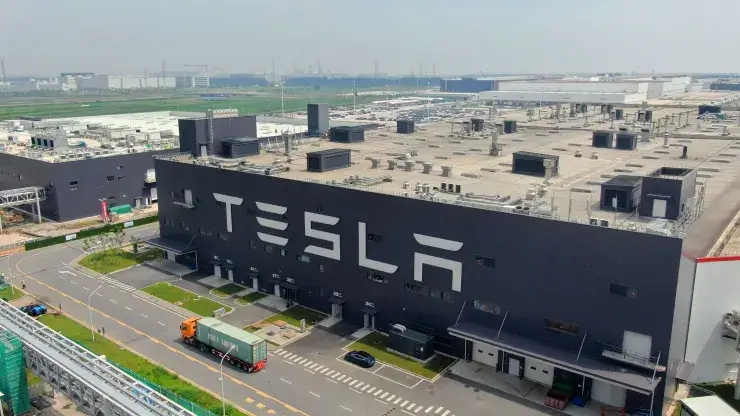 Tesla's stock performance has been robust, with a 123% increase in value so far this year, and the company recently celebrated the production of its 5 millionth car.
Read More: G20 Summit 2023 New Delhi to be Held from 9-10 September
In addition to his role at Tesla, Elon Musk made headlines for acquiring X, formerly known as Twitter, in 2022 for $44 billion. Musk has described himself as a proponent of free speech but has also complied with certain Turkish government requests to censor content in the country, while the social media company has occasionally objected to Turkish court orders.
Overall, President Erdogan's invitation to Elon Musk to consider a Tesla factory in Turkey represents a significant development in the context of Tesla's global expansion and potential collaboration in advanced technology fields.
For more information, please visit Munafa Marketing.