Kabul: China`s Ambassador to Afghanistan Given Warm Welcome by Taliban Government. Ambassador Zhao was received in the Presidential Palace on Wednesday in a Police Convoy. Former Chinese Ambassador to Afghanistan, Wang Yu, was appointed in 2019 and completed the tenure in August 2023.
China`s Ambassador to Afghanistan Given Warm Welcome by Taliban
The Taliban government in Afghanistan has not been officially recognized by any foreign government. On Wednesday, 13th Sep, the Foreign Minister of Afghanistan, Amir Khan Muttaqi, welcomed China's new Ambassador Zhao Sheng, to Afghanistan.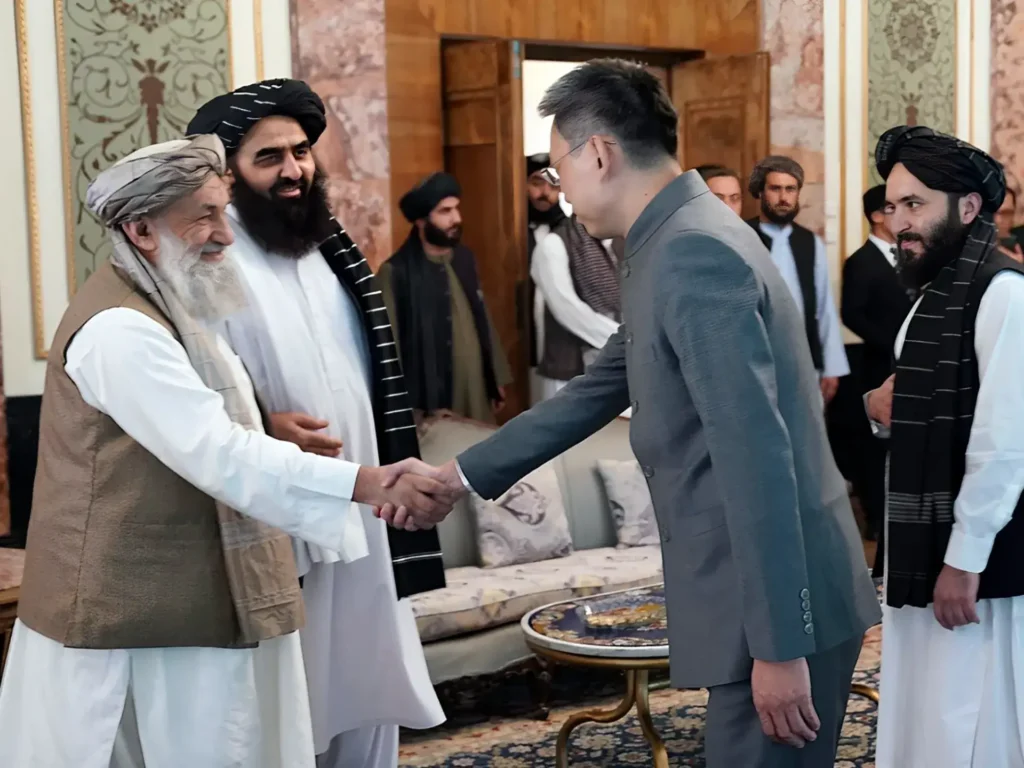 However, Beijing hasn't yet officially announced whether this appointment is a step toward formal recognition of the Taliban. China`s Ambassador to Afghanistan Given a Warm Welcome by the Taliban is a testament to the beginning of a new era. A statement issued from the Chinese embassy in Afghanistan encouraged the international community to develop dialogue by adopting moderate policies and developing friendly diplomatic relationships as Afghanistan is currently going through a humanitarian crisis.
Read More: G20 Summit 2023 New Delhi to be Held from 9-10 September
Other foreign governments appointed charge d'affaires who are deputies of the ambassador after the terms of their ambassadors expired. Amir Khan Muttaqi said that the appointment of the Chinese ambassador is a "significant step with a significant message".
China's foreign ministry said in a statement. "China's policy towards Afghanistan is clear and consistent, and it is the normal rotation of China's ambassador to Afghanistan".
Read More: 78th Session of the UN General Assembly
The Taliban are struggling to rescue the failing economy as the West has frozen billions of dollars of Afghanistan and refused to end its financial and diplomatic isolation. China, the world's second-largest economy, and the Taliban officials have welcomed the Chinese ambassador with full protocol. The Taliban-led government has expressed its desire for closer ties with China and business with the country.
For more information, please visit Munafa Marketing.