Delhi: G20 Summit 2023 New Delhi to be Held from 9-10 September. The 18th Heads of State and Government Summit of the Group of 20 (G20) is scheduled to be held in New Delhi, India, on the 9th and 10th of September, 2023, under the presidency of India. World leaders from G20 member nations and guest nations will gather together in one place to discuss different global issues in this important international event. According to the latest development, G 20 Summit held a panel on partnerships for global infrastructure & investment (PGII).
The summit will take place at the in New Delhi's Pragati Maidan.
Read more: 78th Session of the UN General Assembly
G20 Summit 2023 New Delhi to be Held from 9-10 September
The Presidency of the G20 is changed every year; India is holding the presidency from 1st December 2022 to 30th November 2023. The theme of the G20 Summit this year is Vasudhaiva Kutumbakam.
It is a Sanskrit phrase that means "One Earth, One family, One Future" (all the living beings in the world are one family who share the same future).
The theme emphasizes the importance of the value of humans and other living beings on our dear planet Earth. It also stresses that the future of all living beings is only safe if we live in peace and harmony. Choosing environmental sustainability is also at the forefront.
Read more: National Aerospace Science and Technology Park
The Group of Twenty (G20) was founded in 1999. It is an International forum that plays an important role in creating and strengthening global structure and governance.
G20 Summit 2023 Participants
The G20 comprises 19 countries and the European Union (EU). The EU is represented by the European Commission and the European Central Bank. The other 19 countries that are part of the G20 are as follows: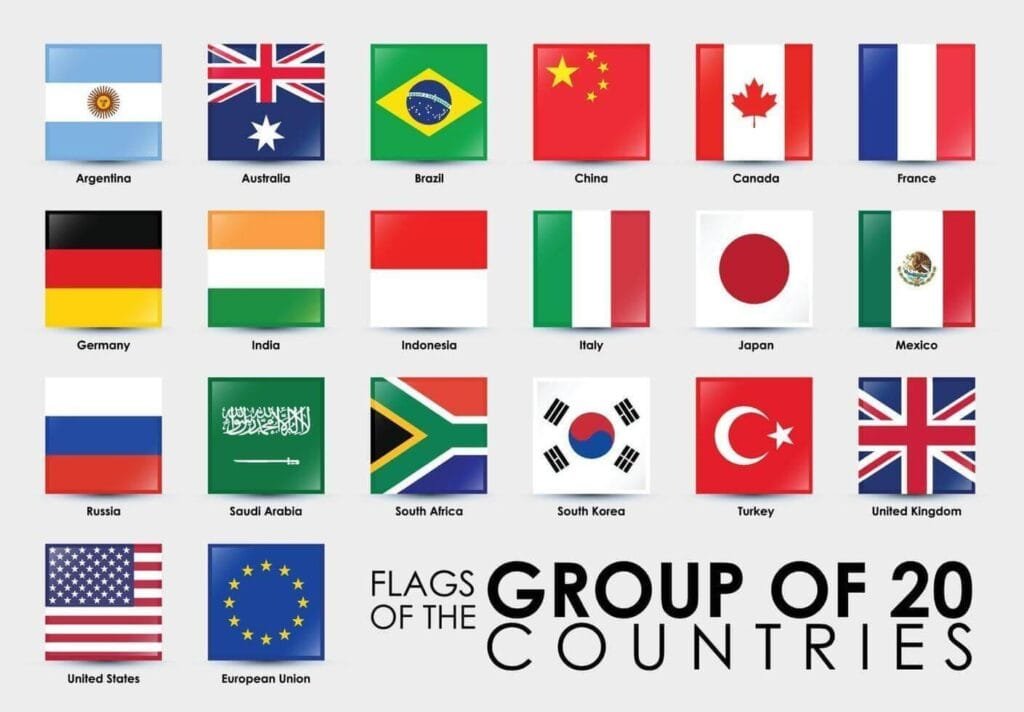 The G20 comprises the world's largest economies and developing nations. These countries jointly represent around 85% of the world's GDP, over 75% of the world's trade, and about two-thirds of the world's population.
Read more: Treasures on South Pole of Moon
In some countries, international and non-governmental organizations like the World Health Organization (WHO), United Nations (UN), World Bank Group (WBG), and International Monetary Fund (IMF) are invited as guests to the G20 summit every year.
Some of these invitees are permanent, and other invitees are chosen by the host country.
This year, the G20 invitees are:
Bangladesh
Egypt
Mauritius
Netherlands
Nigeria
Oman
Singapore
Spain
UAE
G20 Summit 2023 New Delhi, to be Held from 9-10 September, bringing new opportunities for growth and prosperity for the world.
For more information, please visit Munafa Marketing.