Peshawar: Bahria Town Peshawar Payment Plan will be highly affordable, especially for the middle class of Pakistan, because of low plot prices. The good news is that Bahria Town Peshawar Booking Forms are already available in the market, starting from Rs.50,000 to Rs. 70,000, upon which Bahria Town will book your plots at the given rates. These forms are not actual booking forms but just a name registration kind of process for the willing investors.
Bahria Town Peshawar Registration Forms Launched by the company. You can now book your registration through these Bahria Town Peshawar forms. Keep in mind that these are not booking forms. However, the price of this registration will be adjusted in the final payment plan of Bahria Town Peshawar. We have good news to share with our esteemed readers; there are chances that the Bahria Town Peshawar launching ceremony will soon be held.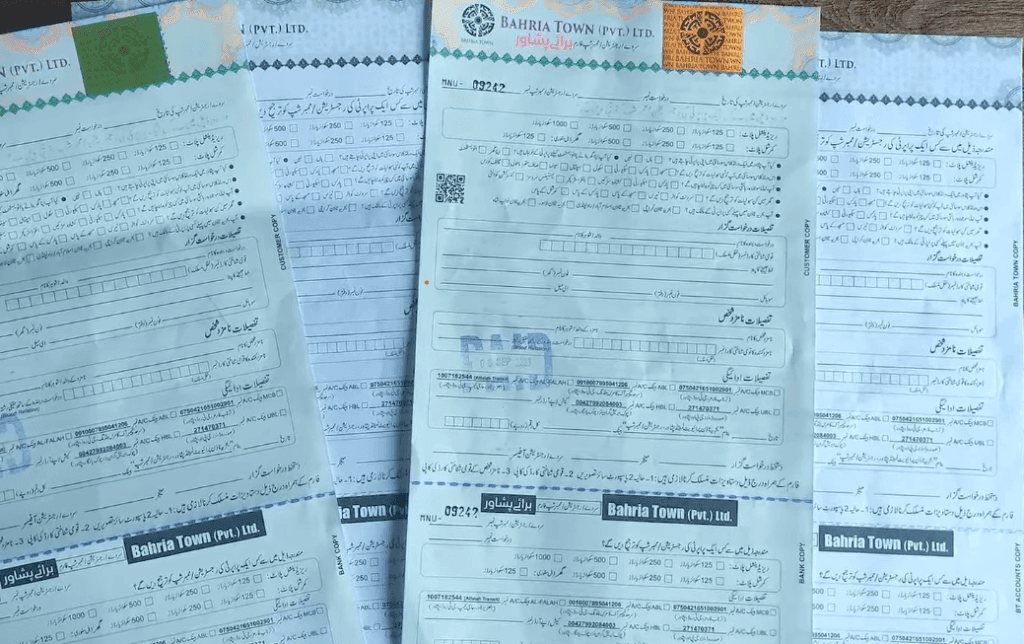 The official launch date of the project was expected to be announced on 16th July 2023, but that did not happen due to unforeseen reasons. Bahria Town Peshawar location is expected to be located in the vicinity in the proximity of Warsak Road, Panam Dheri, M-1 Motorway, Charsadaa Road, and GT Road. Bahria Town Peshawar Bookings will start next month with high profits and swift ROI. Welcome to the future: Bahria Town Peshawar – Coming Soon. Just imagine that you are living in 2025. Please read till last to know about Bahria Town Peshawar Price List.
Read More: Bahria Town Peshawar is launching soon: Best Investment in 2023
Bahria Town has always delivered state-of-the-art real estate projects. World-class infrastructure and high-end luxurious lifestyle are what they are known for. Developers of Bahria Town Peshawar (بحریہ ٹاون پشاور) are famous for their already successfully operating projects all over Pakistan after successful projects in Lahore, Karachi, Islamabad, Rawalpindi, and Nawabshah. Bahria Town Housing Scheme is now coming in the capital of the province of Khyber Pakhtunkhwa Peshawar.
Read More: Bahria Town Peshawar Location: Updated 2023
Bahria Town Peshawar will launch anytime now in the next 1 to 3 months. There were rumors of 14th August 2023 as a launch date, but that turned out to be untrue. Developers will announce the exact launch date very soon. The company will also reveal No Objection Certificate (NOC) related information. So, stay tuned.
Expected Residential Plot Sizes:
Bahria Town Peshawar offers different sizes of residential plots to its residents and investors. The sizes will be:
Expected Commercial Plot Sizes:
Bahria Town Peshawar offers different sizes of commercial plots to its investors. The sizes might be:
Read more: Citi Housing Peshawar 2023: Gold Standard Lifestyle
Bahria Town Peshawar Payment Plan
Developers will soon reveal the official payment plans of Bahria Town Peshawar. The real payment prices will comprise easy 2-3 years installments.
Here are the expected (unconfirmed) Bahria Town Peshawar Pre-launch prices:
Bahria Town Peshawar Payment Plan: Residential Plots
5 Marla plots starting from 27 lacs to 40 lacs
10 Marla plots starting from 46lacs to 57 lacs
1 Kanal plot starting from 75 lacs to 96 lacs
Bahria Town Peshawar Payment Plan: Commercial Plots
5 Marla plots to start from 86 lacs to 1.32 crore
8 Marla plots starting from 1.31 crore to 1.96 crore
Residential Villas/houses:
5 Marla residential villas starting from 1.1 Crores to 1.70 crore
10 Marla residential villas starting from 1.65 crores to 2.22crore
1 Kanal residential villas starting from 2.35 crores to 3.95 crores
BAHRIA TOWN PESHAWAR Dealers Registration
In July 2023, dealers' registration occurred to offer platters to well-known real estate companies for the swift selling of plots. Different categories carry exclusive plot inventory.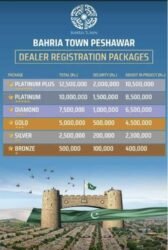 The platters are divided into different categories, such as:
Platinum Plus
Platinum
Diamond
Gold
Silver
Bronze
Bahria Town Peshawar Main Gate
The final Grand Gatehouse Design of Bahria Town Peshawar has also been finalized.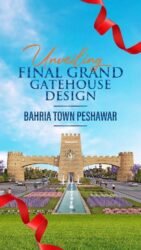 Please also check out Bahria Town Peshawar timing and location.
Bahria Town Peshawar Launching Date:
The Bahria Town Peshawar Launching Date of 2023 will soon be announced by the management.
You can contact them at care@bahriatown.com.pk or on their toll-free number: 080000100. You can also visit their offices, which are located in Islamabad, Karachi, Rawalpindi, Nawabshah, and Peshawar.
For more information, please contact Munafa Marketing.