Canada claims Indian government assassinated Sikh leader. In June, Hardeep Singh Nijjar, a Canadian citizen, tragically lost his life in a fatal shooting on June 18 outside a Sikh temple in Surrey, British Columbia. Nijjar had been an outspoken supporter of the Khalistani separatist movement, advocating for an independent homeland for Sikhs in India, a country where they represent a minority.
The Khalistani groups have been banned in India due to concerns related to national security, and local reports had previously labeled Nijjar, aged 45, as a "terrorist," according to the information available.
Read More: Former Air Chief Attacked in Islamabad
Canadian Prime Minister Justin Trudeau recently made remarks that have raised eyebrows, stating that there exist "credible allegations" suggesting the possible involvement of the Indian government in the assassination of Hardeep Singh Nijjar on Canadian soil.
These comments from Trudeau coincided with the expulsion of a high-ranking Indian diplomat by Canada's foreign ministry, reflecting the gravity of the situation.
Canada claims Indian government assassinated Sikh leader
Trudeau went on to reveal that he had personally and directly expressed his concerns to Indian Prime Minister Narendra Modi during their encounter at the G20 summit held in India last week.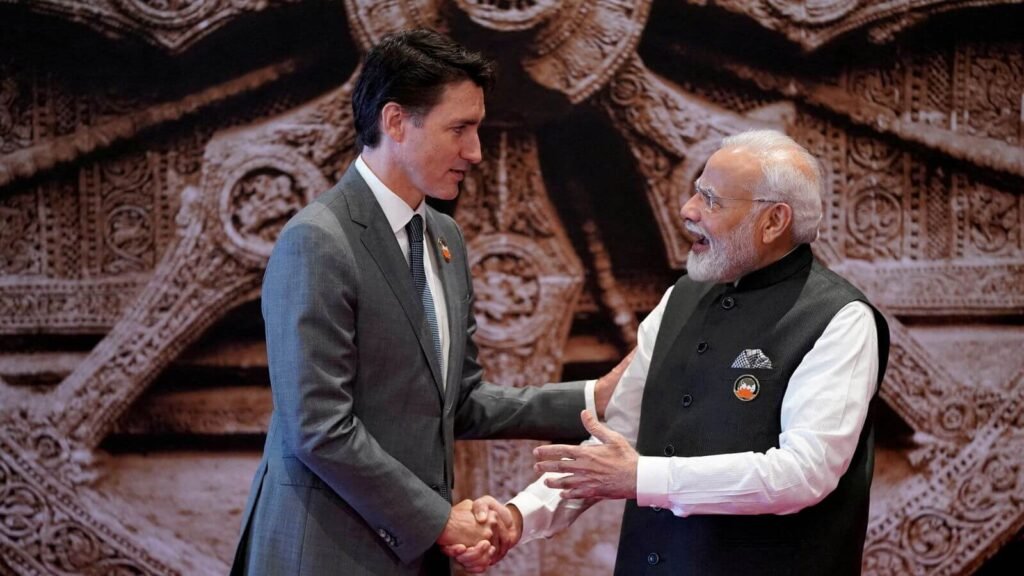 Speaking before Canada's House of Commons, Trudeau emphasized the ongoing efforts by Canadian security agencies to investigate and pursue credible allegations of a potential connection between agents of the Indian government and the tragic killing of Canadian citizen Hardeep Singh Nijjar.
The situation has generated significant attention and raised questions about the complexities of international relations and security concerns when they intersect with issues of separatism and advocacy for minority rights. It remains to be seen how this matter will unfold and how it might impact diplomatic relations between Canada and India.
"The Sikh Press Association extends a warm welcome to Canada's recognition of what numerous Sikh organizations have long been aware of," stated spokesperson Jasveer Singh. "We anticipate that this acknowledgment will pave the way for more robust investigations into various forms of Indian interference within Canada. Additionally, it raises critical questions about how such an assassination could have occurred under the watchful eye of the authorities."
Read More: Good News: Imran Khan wins bail in several cases
This development underscores the importance of addressing not only the tragic incident itself but also the broader context of international relations, security concerns, and the impact they can have on diaspora communities. It is a call to action for thorough investigations, transparency, and accountability.
Canada claims Indian government assassinated Sikh leader and now the Sikh community and its supporters are looking to Canadian authorities to take concrete steps in addressing these concerns and ensuring the safety and security of all citizens, regardless of their backgrounds or beliefs. The hope is that this acknowledgment will lead to a broader examination of related issues and ultimately contribute to a more secure and just society.
For more information, please contact Munafa Marketing.