Islamabad/Rawalpindi: Blue World City Water Theme Park is an outstanding tourist attraction in Blue World City. Once completed, this will be the first water theme park in Islamabad and Rawalpindi.
The developers of the water theme park in Blue World City are Blue Group of Companies in partnership with the famous Chinese company Guangzhou Haisan Amusement Technology & Co. Ltd.
The theme park is spread over 70,000 square meters of land and is being built according to international standards. It is situated over hilly terrain with natural contours, which makes it a more exciting and thrilling place.
Read more: Blue World City Eagle Nest
Some of the salient features of Blue World City Water Theme Park are as follows:
Separate playing area for kids
Restaurants and fast-food outlets
Spread over 70,000 square meters of land
Availability of medical facility in case of emergency
Easily accessible for citizens of Rawalpindi and Islamabad
Over 20 world-class rides, including a wave pool, water slide, etc.
Built over natural hilly contours, adding to the excitement and thrill of the place
Skilled employees and trained professionals for the operation and maintenance
Read More: Blue World City Joint Venture Projects
The developers of Blue World City claim that it is the world's first purpose-built tourist city. It is located on the main Chakri Road. It has direct access from the M-2 Islamabad-Lahore Motorway from Chakri Interchange. Mr. Saad Nazir is the owner of the reputable Blue Group of Companies.
Read More: Blue World City Vision 2030
The master plan of Blue World City offers different types of properties, including villas, residential plots, commercial plots, apartments, and shops.
The prices of the properties are very reasonable, and the developers are offering easy installment schedules. The development work is going at a fast pace. The developers of this amazing project aim to provide all the basic and luxurious facilities to its residents.
Blue World City Water Theme Park Future Development
Here are the expected future developments of the theme park of Blue World City: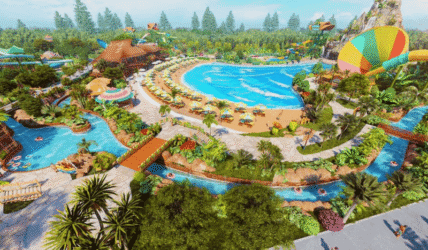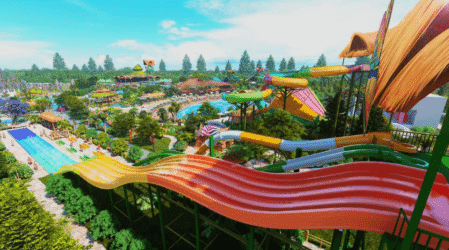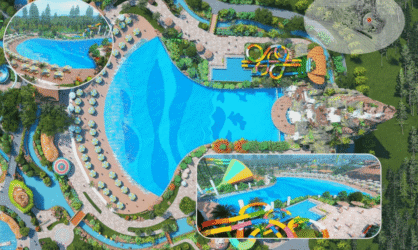 Another wonderful feature that residents and visitors will find in the vicinity of the theme park is the Blue World City Caravan Serai, a heaven for foody people.
Blue World City's Caravan Serai is a delightful addition to the society, offering a unique and culturally rich experience. Designed to resemble the Silk Road caravanserais of old, it combines history with modern amenities.
The complex features a variety of restaurants, shops, and entertainment options. Residents and visitors can enjoy authentic cuisines, shop for traditional goods, and immerse themselves in a vibrant atmosphere reminiscent of ancient trade routes.
With its distinctive architecture and cultural attractions, Caravan Serai serves as a vibrant hub within the Blue World City community, promoting tourism and preserving the essence of the Silk Road.
For more information, visit us at MunafaMarketing.com