Stockholm: Quran Burned in Sweden: Clashes Erupt in Malmo. According to the Swedish Police, an anti-Muslim protestor named "Salwan Momika" on Sunday, 3rd September, burned a copy of the Quran. After this, clashes erupted in the third-largest city of Sweden. The angry mob tried to interfere and stop him. The incident took place in an immigrant area in Rosengar, Malmo/Malmö.
Quran Burned in Sweden: Clashes Erupt in Malmo
The area is known for similar issues in the past, when an Iraqi refugee, "Momika," had burned a copy of the Quran, inciting violent clashes. Unfortunately, the Police allowed such facts, citing freedom of speech. As a result, several cars were set on fire, and protestors clashed with the police while throwing rocks at them. The Police detained three people in their custody for further process.
Read More: Imran Khan wins bail in several cases
Later that day, a mob comprising mainly young took to the streets, damaging property and vehicles in anger. The protestors also set up banners calling to stop such heinous acts while abusing the right to "freedom of expression." Such condemnable acts do not only cause material damage but also emotional and financial damage. Above all, the international image of once a peaceful Sweden is also desolated.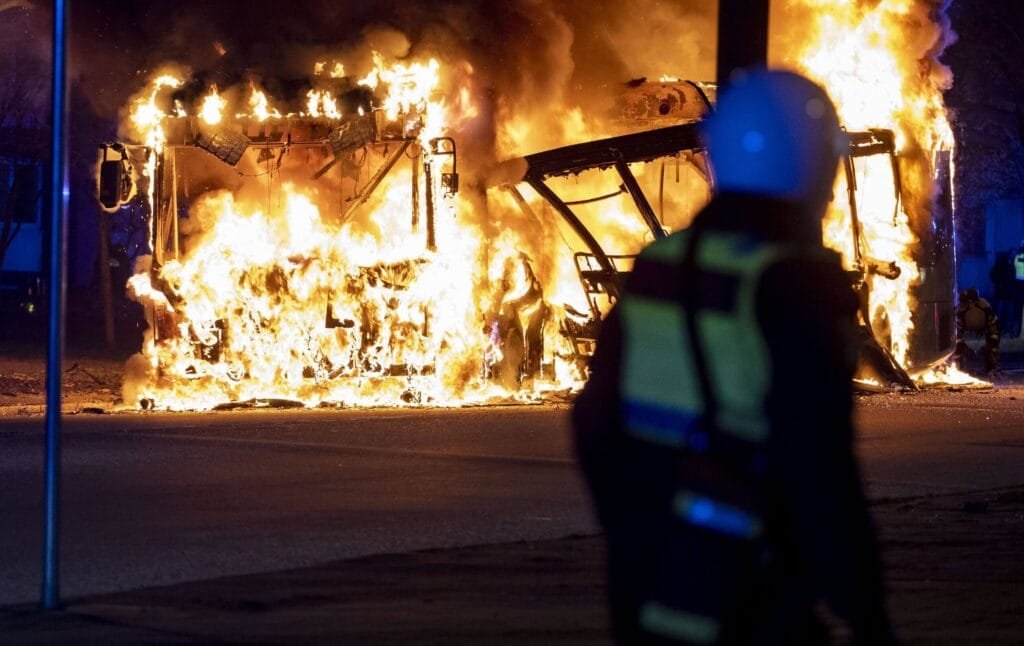 A senior police member stated, "I understand that a public gathering like this arouses strong emotions, but we cannot tolerate disturbances and violent expressions like those we saw on Sunday afternoon".
Swedish Prime Minister Ulf Kristersson said that all Swedes possess equal rights. Patience and tolerance must prevail while maintaining peace and order.
Read More: Petrol Price to Rise up to Rs. 12 per Liter from September 2023
#Sweden once had blasphemy laws, which were abolished in the 1970s, and yet the government has no intentions to revive them any sooner. On the other hand, the Swedish authorities have launched an investigation into the incident. This might look into the rejection of such permissions due to security concerns.
Quran burning in Sweden is becoming a routine act that must be discouraged at all costs. This will be a win-win situation for people belonging to any sect or religion. All the beliefs deserve respect in a diverse society.
For more details, contact the Munafa Marketing.
---